Watch Latest Episode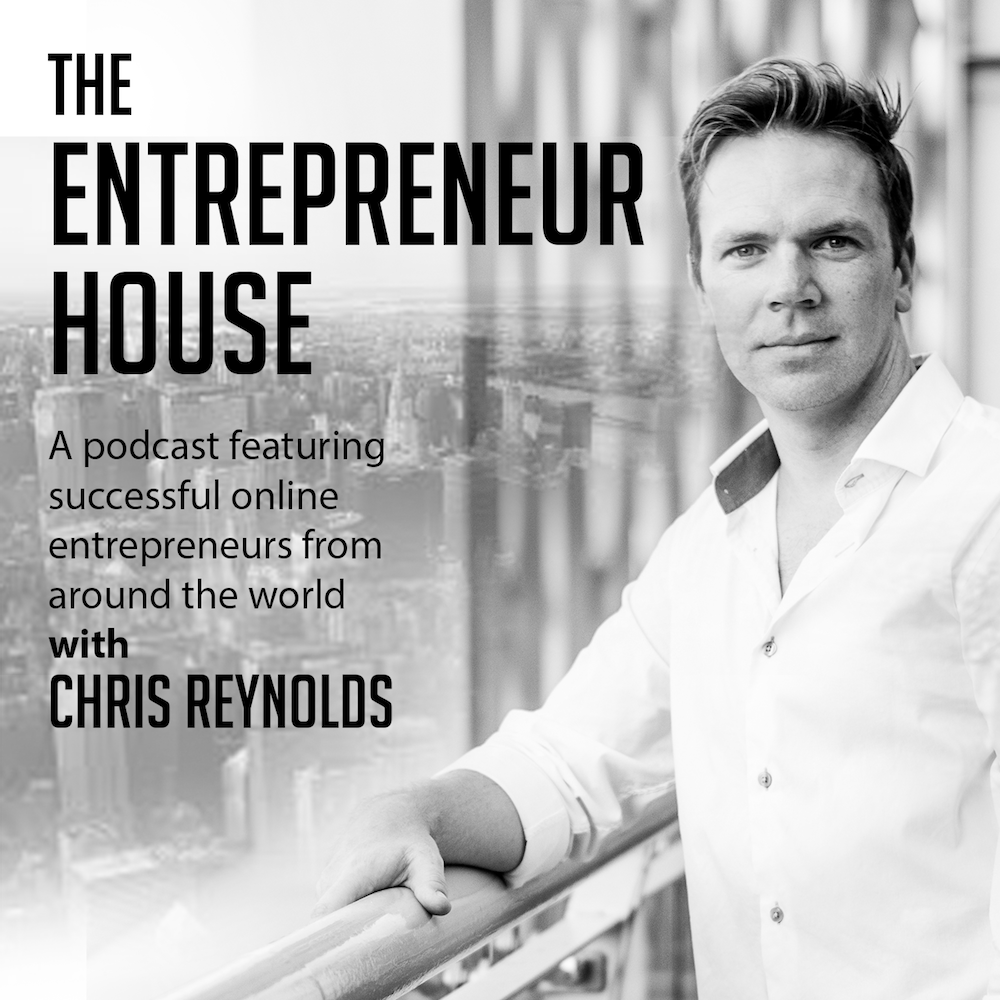 Ep. 285 ~ Going Through a Rebrand and Up-Branding ~ Ben Hebert
 Ben Hebert, Founder of Natural Stacks
~ Current Series ~
100 Interviews with 100 Location Independent Entrepreneurs That Have Over $1,000,000 in Annual Revenue
Hello listeners and welcome back to the show! Today, we have a very special show for you. Many of you know this already, but The Entrepreneur House is going through a rebrand. It has been a long process that has taken over a year and a lot of hard work. We are doing this for a couple reasons; One, the company and podcast is really growing in a different direction. While we have really enjoyed over three years of hosting entrepreneurs from around the world and creating some amazing experiences, we have to be honest with ourselves and admit, it is time to up-brand. Don't worry though, we will still be creating amazing events for entrepreneurs and delivering some incredible content through the podcast. The second reason is, that the word 'Entrepreneur' is trademarked by Entrepreneur Magazine and they have been initiating lawsuits against companies that use the word 'entrepreneur' in their business. We interviewed David Lizerbram who is an attorney that represented a company while going through this process in Episode 211 ~ What Entrepreneurs Need to Know About Trademark and Copyright Law. This has become a very expensive and timely process for many companies, so long story short, we bit the bullet and are changing our name before this becomes an issue. But don't worry, if you are currently subscribed to the podcast on iTunes, Stitcher, TuneIn, PodBean or any other platform, you won't need to change a thing. You will just see a name change when you go to look for the show.  
So, we wanted to bring on an entrepreneur that has created amazing results building a 7-figure location independent business and knows a lot about the branding process. Enter, Ben ey bear Hebert. Ben is the founder of Natural Stacks. Natural Stacks is a supplement company that helps people achieve the highest level of performance with natural solutions that work. It is also a company that took Ben from less than $3,000 in his bank account to over $1,000,000 in revenue his first year in business.
On the show, Ben walks us through a rebrand and asks some really good questions that can help anyone creating a new brand or reestablishing their brand. From naming, colors, and logos, Ben shares the questions he had to ask himself and walks us through the process he went through branding Natural Stacks. Later in the show, Ben talks about getting to your next level of business, tapping into trends and what he would do if he had to start all over.
It is an incredible episode full of high-value content and without further adieu...Ben Hebert
"Just stay in the game. If you stay in long enough, you will find success, and you'll make it happen!" Ben Hebert
03:01: The Birth of Natural Stacks a 7-Figure Business in One Year
07:35: Rebranding 101 - Rebranding a Name
11:32: The Entrepreneur House is Rebranding and Ben Walks us Through the Process
20:58: Branding from the Top Down.
26:45: Ben on a Brands Colors and Logo
Questions to ask yourself and your team when going through a brand change.
What does my brand represent in the market category?

What does everyone else look like?

What can you do to innovate and make it special?
29:29: Getting to the Next Level of Your Business
34:45: Tapping Into Trends and Examining the Rapid Growth of Natural Stacks
36:38: If Ben Had to Start All Over
40:45: Ben's Endgame
42:42: What Ben Looks for When Hiring an Executive Coach
43:59: Final Words of Wisdom
Ben recommends taking Dopamine in the morning to get your day going and GABA for sleep at night!
Honorable Mentions:
Contact Info:
SPECIAL NATURAL STACKS DISCOUNT FOR LISTENERS: Listeners can use the coupon code 'CHRISREYNOLDS' to save 25% on anything. Limited to 50 people!